Candice had been sick for much of her teenage years and was eventually transplanted, at the age of 17, due to liver cirrhosis. Since then, she has fought and beaten both thyroid cancer and thymus cancer, all while dealing with recurring liver disease, specifically Progressive Familial Intrahepatic Cholestasis (PFIC) Type 3. After 4.5 years of being sick, 4 years off work, 3 years on the transplant list, she finally received her lifesaving call. On March 7, 2023 Candice received her new liver. Due to unresolvable complications, Candice spread her wings and let go of her pain.
Candice attended Archbishop M.C. O'Neill Catholic High School and post secondary at U of R and SIAST, majoring in Early Childhood Education. Pursuing her dreams, Candice worked at various schools and day care centres as an Early Childhood Educator, upon landing a job as Recreation Coordinator for children with high medical needs.
Candice proceeded in life with a positive attitude and lit up any room with her bright smile. She was the happiest most upbeat young lady. I don't think anyone really knew how sick she was.
Left to cherish her memories are her dog Echo; her dad and mom Brian and Cecilia Anderson; brother Jeff Anderson (Jhanean); niece Jaiden Holinaty; sister Megan Anderson; stepsister Jennifer Huard (Steve); special uncle Jim Anderson; grandparents Graham and Audrey Ritchie; grandma Rita Appel; as well as numerous aunts, uncles, cousins, friends and all her "littles".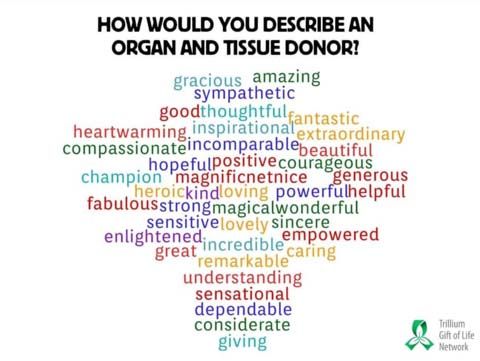 Join us in Celebrating Candice's Life on Thursday, July 6, 2023 from 1:00 p.m. to 4:00 p.m. in the Argyle North Community Association Centre, 35 Davin Crescent, Regina, Saskatchewan.
Candice was a good person.